BlueSky is an online school, so students' and guardians' first contact with the school is usually through the forms they fill out. "It's critical to have a strong product for school registration where they feel like they can get in and it's really intuitive," says Ben Haensel, IT Development Support Specialist at BlueSky. "If they don't have a satisfactory experience right off the bat, they're less likely to join our school."
Before Ecollect, BlueSky used a different data collection product but found the experience lacking. "There were so many hitches that were so glaring, and so many extra steps in the process that didn't need to be there," Haensel says.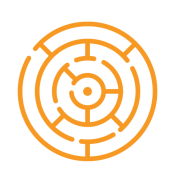 "Ecollect can do so much more than other products that cost ten times as much."
In Spring of 2018, BlueSky switched to Ecollect for their registration, and Haensel was surprised by how easy the transition was, describing it as "minimal." "Ecollect made set up really easy. They helped guide the process," Haensel says.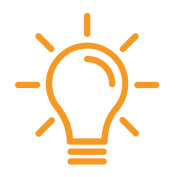 Adopting Ecollect has made registration easier for parents, students, and the school, Haensel says. "They know they go from this form to the next one. It's really streamlined into an intuitive process."
Haensel and BlueSky also liked the speed that came with Ecollect's integration with PowerSchool. "As students and parents fill out the form, my staff can see the results right away. They don't have to wait for some integration to bring us over or for something additional to happen. When students fill out the forms, it's right there for everybody to see, and I like how it's very clear to parents where they are at in the process, so if there's something missing it's very clear by having the parents in [PowerSchool]."
Haensel is eager to apply Ecollect to other challenges, like improving student outcomes. "We're really excited to use Ecollect for more than just school registration forms," he says. "Because it's an overarching form tool that works on a lot of different niches in the system," Haensel says BlueSky is starting to implement Ecollect in their teacher portal, starting with RTI (Response to Intervention) forms. He envisions Ecollect allowing them to easily collect data about student progress and set timelines for follow-up. "Having a centralized and really defined workflow for RTI will help a lot, and I'm eager to see the outcomes we get from using it," he says.
Haensel is also a fan of Ecollect's seamless integration with PowerSchool. "What really makes it our school's and my choice is that it's dramatically improved the business logic. There's so much more you can do with it because it's functioning as a plug-in as opposed to being external software that needs an integration," he points out.
Haensel also recommends Ecollect on the budget side, saying "Ecollect can do so much more than other products that cost ten times as much."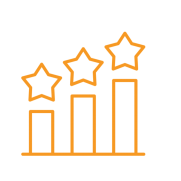 See how Ecollect
can help your school